Once again, I'm joining in with
Jen from Teach Mentor Texts
, and
Kellee and Ricki from Unleashing Readers
and other bloggers who share the books they have read the past week.
The Stone Lion dreams of being real and running in the park opposite the library where he sits. When a young homeless girl and her baby brother take shelter beside him on a cold, snowy night he is destined to change his perspective.
The
Stone Lion
is a story of emotional transformation that reads like a fable. The illustrations are absolutely gorgeous, I literally couldn't stop myself from reaching out to touch the embossed title on the cover. The choice of colours and the dialogue make reading this book a calm and peaceful experience.
The scratchboard artwork in this book is visually stunning! The simple, poetic text provides evocative descriptions of an imminent thunderstorm on a farm.
Blue on Blue
would be a great book to share with Year 1 Science students studying observable changes in the sky (ACSSU019).
Paper Planes is based on the movie of the same name that has just come out at the cinemas this month. Twelve-year-old Dylan lives with his dad in a small town in outback Western Australia. He discovers he has a talent for folding paper planes and commences a journey to compete in the World Junior Paper Plane championships in Japan.
This
very
Australian book is written in third person and reads a little like a script. Accordingly, many paragraphs begin with a quick description of the setting. I loved the inclusion of colour photos from the movie and the step-by-step instructions provided in the back of the book that tell you how to fold a paper plane, it made me want to fold one straight away!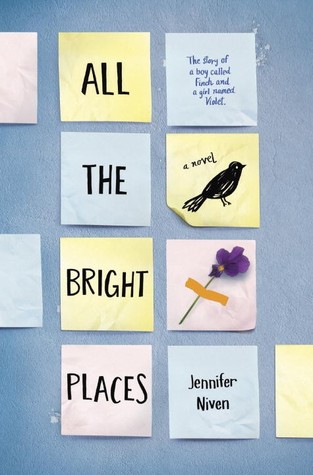 Wow, this beautifully written book takes the reader on an emotional roller-coaster. It is so heart-breaking, I definitely needed my box of tissues. I found the technique of telling the story through the alternating perspectives of Violet and Finch to be really powerful. It gave me so much detail and really brought the characters to life.
This book is for mature readers as it explores the real and serious issues of self-harm, mental illness and grief. I liked that there was a section in the back of the book that contains links to support organisations and websites, the edition I bought was even adapted for Australian and NZ audiences.