I'm joining in with
Jen from Teach Mentor Texts
,
Kellee and Ricki from Unleashing Readers
and other bloggers who share the books they have read the past week.
I haven't read any newly released books this week, I've just been catching up on my "to read" list.
Being Summer in Australia, it is the right time of year to be reading this book about the sometimes heart-wrenching impact of bushfire and the dedication of our firefighters. Jackie French's poetic verse grabs you from the very start:
One small spark brought fire awake,
Winding like a small black snake,
Fire flickered, fire crept,
Flames snickered, fire leapt....
The image of a snake winding and the choice of the word "snickered" are so perfect and Bruce Whatley's illustrations are truly spectacular. The way he catches the translucent colours within the flames is magical. Having been heavily involved with wildfire for many years through my forestry work, I made many personal connections with this book. This subject, which could be difficult for many readers, is treated with the care and respect it deserves. A beautiful book.
Can you believe I'd never read Harold? Now that I have, I can see why it is has been a favourite for so many decades, how clever!
My sister took my littlest to the book store to buy her a gift and she chose
Journey
. Again, I'd never read it, I knew it was wordless and I'd heard plenty of praise, so I was thrilled with her choice.
How funny to have read
Harold
then
Journey
one after the other on the same evening! I enjoyed Harold, but I just adored
Journey
. We lingered on those beautiful illustrations, taking it all in. Such amazing opportunities for inference, which were still accessible to my 4-year-old. I loved the clever twists in the storyline which tied everything together so neatly. Needless to say, my daughter reached for this one again the following night. More smiles!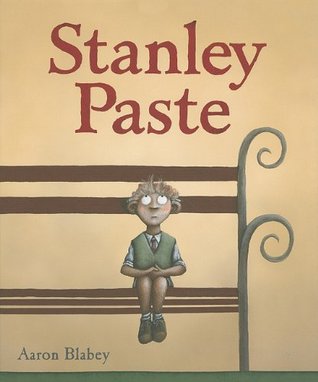 I really enjoy Aaron Blabey's books. I like the unusual colour palette and the unique way he draws his characters. This story of a boy and girl who are taunted and teased by their classmates but who become best of friends is inspiring and carries a gentle message for all children to be kind to each other.
The Promise
is a thought provoking book with a powerful message. It follows the story of a child living in a dull, bleak city who steals from others to survive. When she steals a bag from a lady she makes a promise to use what is inside. As she fulfills her promise she transforms the world around her, bringing colour to herself and the city.
I know right, how had I not read this before? In a plot reminiscent of Harry Potter, 12-year-old Percy Jackson discovers he is the son of a Greek god he embarks upon a quest to prevent a war between the gods and return Zeus's master lightning bolt. The Lightning Thief is full of action, mythological creatures, exciting duels and narrow escapes.
There is plenty of humour, I was particularly entertained by the odd titles of the chapters and the cleverly written voice of the characters which made this book easy to become immersed in. I enjoyed the incorporation of Greek mythology and the creative way that Riordan integrated the mythology into contemporary society. Overall this was a fun holiday read!